You are here
Description
Sources can be supplied complete with holders, developed under the requirements of the Customer.
Examples

GCo7.11 source secured in a holder made of aluminum alloy by rolling. The holder is made collapsible for easy transport.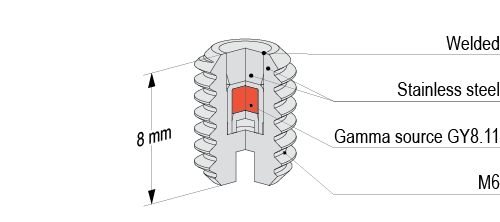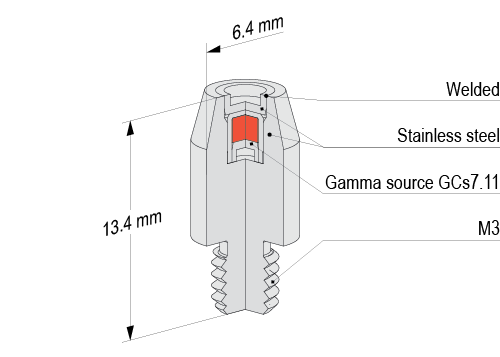 GCs7.11 and GY8.11 sources secured in welded holders made of stainless steel. Holders have a thread for mounting on equipment.